A Rewarding New Approach to Working with Aging Seniors
Life Resource Planning System
The National Care Planning Council (NCPC) has developed an exciting new fee based planning system for professionals to help their elderly clients create a plan for their final years of life. A "Life Resource Plan" will provide personalized recommendations and solutions for your elderly clients financial, legal and care support needs. You may charge a fee for this planning service.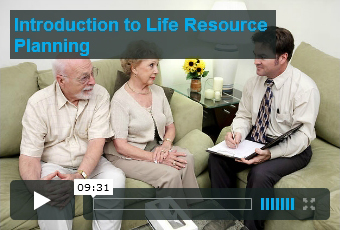 Thomas Day, creator of the Life Resource Planning System, provides a 10 minute introduction to Life Resource Planning. Watch the Introduction to Life Resource Planning.

A Life Resource Plan is personalized advice and solutions for your elderly client. After you gather specific information from them, we will create the plan in a binder for you to present to your client. You will collect a fee for the advice and solutions the plan offers.
About the Life Resource Planning Process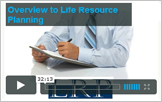 Watch an overview of what Life Resource Planning is, what your potential market for offering it is, and how the process works.
Watch the Overview to LRP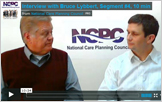 Bruce Lybbert is a Life Resource Planner. He has been using the Life Resource Planning System for over 2 years.
Listen to Bruce's Story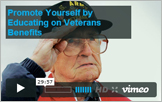 Many of our life resource planning practitioners focus some of their marketing efforts on educating seniors about veterans benefits.
About Veterans Benefits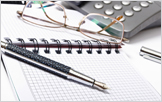 View samples of the fee agreement and intake documents you will use to gather information for the NCPC to complete personalized Life Resource Plans for your clients.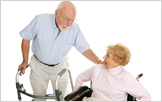 LRP Plans examine family support, living arrangements, government programs, insurance, maintaining the home, supplemental income, end-of-life planning, legal documents, tax planning, debt reduction, and more.
View Summaries of 10 Actual Life Resource Plans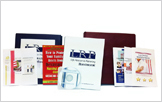 Comprehensive training and information on Life Resource Planning as well as effective promotional materials and strategies to market are included in this system.
View the System's Materials and Training
Contact the

National Care Planning Council
When you have a moment, please contact us toll free at
(800) 989-8137. We would like to discuss pricing as well as ways for you to integrate this system into your existing practice. We are available 9-5 MST
If you prefer, feel free to request information or submit a question to us in the form below. We will contact you with answers and relevant information. Please know that we respect your privacy. Your information will not be given / sold to any other entity.