Security 1 Lending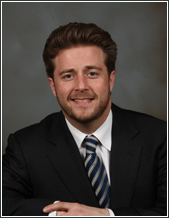 "I absolutely love what I do! There are certain people that are right for certain jobs, and my job is just perfect for me! I specialize in Reverse Mortgages only, and I won't do anything else!
I have the patience and understanding to help guide everyone involved through the loan process. I also have the experience and the expertise you need in today's industry to help find the Reverse Mortgage program that is right for you. I will show you exactly how the Reverse Mortgage program works, and how you can use it to access the equity in your home. A reverse mortgage turns your equity into tax-free cash without having to make any monthly payments for the rest of your life. It is so exciting to be part of a great bank that gives my valued clients a competitive advantage by offering the most Reverse Mortgage programs available in the industry. I can customize a loan program that is just right for you. From start to finish, I will be here with you every step of the way and look forward to making your experience a smooth and positive one!"
A company is only as good as its heart. Security 1 Lending is defined by Integrity, Loyalty, Work Ethic and the Willingness to Share*. We will provide every client with a no pressure, ethical, and honest experience. We are not a broker, we are the bank. Our in-house processing, underwriting and funding gives us the advantage to be in complete control over the entire process and to fund loans faster than our competitors. Find out why so many people are choosing Security 1 Lending for their Reverse Mortgage needs.
Request Help or Information by filling out the form below