Certified Reverse Mortgage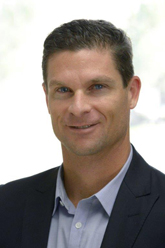 I'm a California Department of Real Estate Broker, and I understand that each and every customer's situation is different and unique. Through personalized service and conscientious education, we will explore even the most difficult situations to ensure achievement of financial goals through careful analysis and considerate guidance. Once a need is determined, I will carefully facilitate the appropriate reverse mortgage and refinancing.
Together we will determine whether or not a reverse mortgage is right for you.
My job as your reverse mortgage specialist is to offer a high level of education and understanding of the reverse mortgage and the reverse mortgage process while working to create an environment without pressure for my clients to make the right decision for themselves. I am licensed in all of California, and I try to meet my clients face to face, even if they live outside in my immediate area.
About Me
I have been in the mortgage business for nearly 20 years, and nothing is more rewarding than being able to provide a product that my client needs, but in some cases can even go so far as to change their life.
My position is neutral. My function is to work as an educator and a facilitator.
The reverse mortgage isn't for everyone.
Request Help or Information by filling out the form below