LifeCycle Consulting LLC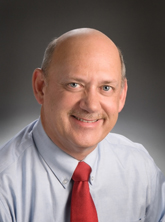 Pre-planning is one of the best ways to protect your assets and provide guidance for your loved ones. We have been providing assistance to individuals and families in preparing for the unexpected events that occur in all our lives.
Whether your need is planning for final expenses, making decisions concerning how to finance long term care needs, or creating a plan that fits your specific needs, we are here to help. We are available for seminars and educational programs.
About Me
Licensed in the State of Colorado in Life Insurance, Long Term Care Insurance, Property & Casualty Insurance, Annuities, Variable Life & Annuity products, Series 6 & 63 Securities, and Pre-Paid Funeral Trust Plans. I am a Chartered Advisor for Senior Living® dedicated in providing guidance to the elder and families as they prepare for the senior years.
Request Help or Information by filling out the form below