Open Mortgage, LLC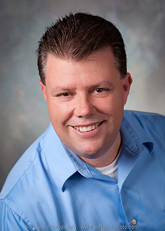 Open Mortgage is one of the Top Reverse Mortgage Lenders in the country and has the government's highest level of HUD approval, the "Full Eagle" with Direct Endorsement, for the Home Equity Conversion Mortgage programs (aka HECM Reverse Mortgages) as well as being able to offer the Jumbo Reverse Mortgage programs. The Reverse Mortgage programs have traditionally been used to Refinance existing homes, but they can also be used to Purchase a more desirable home. If you or a family member would like a Free Consultation with a Customized Reverse Mortgage Analysis please feel free to contact Carlos Camargo, Reverse Mortgage Specialist and Branch Manager for the Ventura, CA Branch which serves Los Angeles, Ventura and Santa Barbara Counties.
About Carlos Camargo
Carlos is a well-known local expert and speaker on Reverse Mortgages. He has assisted senior homeowners across California enhance their "golden years" by helping them select the correct reverse mortgage program to meet their particular needs and goals. With his "no-pressure", educational approach, Carlos is an expert at helping his clients find the right solutions that meet their needs. Outside of work, Carlos enjoys spending time with his wife and three young children. He also loves to travel and is active in his church community.
Request Help or Information by filling out the form below