Reverse Mortgage Funding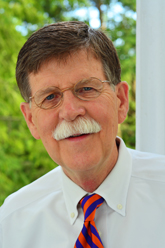 Today many seniors have the option to make good use of their home equity through a Reverse Mortgage, and it is important for seniors and their families to fully understand how this financial product works.
About Me
I am a 37 year mortgage industry veteran, and 65 year old senior, dedicating my time and talents to assisting seniors face-to-face in North Georgia and Upstate South Carolina. My commitment is to treat my fellow seniors in an honorable and ethical manner, to give them the information necessary to make an informed decision about mortgages, and, when a senior decides to apply for a traditional or reverse mortgage, to provide service with diligence and due care, promptly, thoughtfully, and in a manner considerate of the applicant's interests. I:
Treat all clients and their families with respect and dignity.
Conduct myself with the utmost honesty and integrity.
Protect a client's privacy and confidentiality.
Present all available options that fit the client's needs.
I look forward to being of service to you and your family.
Request Help or Information by filling out the form below