MedicareQuick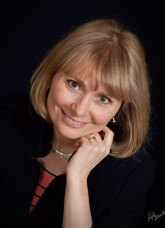 Medicare Insurance is complicated! From the Part A to the Plan F, it's crazy how complicated it is.
After completing a Financial Plan for my husband and myself, I realized how much there was to know. If it confused a Financial Planner, I figured it must be pretty scary for the non-financial person. That is when I decided to start working with my existing clients on Medicare issues. I liked helping them so much I decided to start a company that does just that.
If you're turning 65, don't wait 'til you're sick.... call your friend Kathe at Medicare Quick!
About Kathe Kline
My name is Kathe Kline, and I created MedicareQuick because a new way of dealing with San Diego Medicare Insurance was needed.
I was a Financial Planner for 25 years, and during this time I was able to help thousands of clients work toward having a financially sound future. I also was able to learn how to break complicated subjects into easily understood snippets of information.
My husband had turned 65 and signed up for a San Diego Medicare Insurance – Supplement Plan with a local agent who had sent him a postcard. My husband, being an Engineer, he had already decided what he wanted– a Medicare Supplement Plan. The agent signed him up for the plan, and then casually asked him if he took any medications. He didn't, and so the agent said goodbye. We wound up getting him a drug plan 5 years later, and now my husband will pay a penalty for the rest of his life.
For more information, go to medicarequick.com/san-diego-medicare-insurance

Request Help or Information by filling out the form below