NE GA Financial Planning Services LLC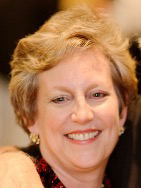 Personal concierge accounting services are provided in your home sitting at your own kitchen table.
Services include, but not limited to, household finances, assistance with payment of bills and household staff, healthcare reimbursement issues such as University of Georgia retiree healthcare health savings account reimbursement, bank account and credit card statement reconciliations, personal budget and financial statements, entity reporting, preparation of tax accounting documents, written and electronic correspondence, and email review and management.
About Sallyanne C. Barrow
Sallyanne Barrow is a Certified Public Accountant with a Master of Accountancy from the Terry College of Business at the University of Georgia and has 38 years of experience in external auditing, healthcare finance, private consulting, and higher education finance.
Request Help or Information by filling out the form below