Merlinda V. Prejean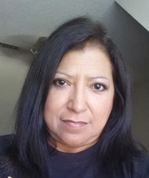 Are you the surviving spouse of a veteran and have questions about what may be available for you through the Department of Veteran Affairs?
I would be so pleased to help.
Please contact me and we can discuss the preliminary qualifications and determine eligibility. I am an independent claims agent and can move the process quickly, if all necessary documents are readily available.
About Me
I am an agent accredited by the Department of Veteran Affairs. I live in Louisiana. I have experience in assisting our senior veterans or the surviving spouses of veterans with the Aid and Attendance pension. Or you may have compensation questions that I may be able to help with. I have been assisting veterans since 2011 and have been accredited since 2013.
Request Help or Information by filling out the form below