Weppler Law Office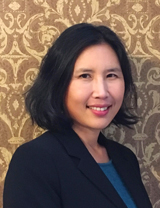 Weppler Law Office is a full-service Estate and Elder Law firm based in Olympia, Washington.
Our comprehensive elder law practice includes: estate planning, probate, wills and trusts, benefits planning (VA, Medicaid, and SSI), long term care planning.
Successful complex planning often demands the high level of tax knowledge.
June Weppler has an advanced degree in Taxation (LL.M. in Tax) and years of experience in the field of Tax and Estate Planning.
To best achieve the client's intent, we may work in collaboration with other professionals (the accountant, the financial advisor, the insurance agent, individuals managing or working in the family business, etc.).
As a VA accredited attorney, we are qualified to assist our clients on VA benefits issues. In addition, we utilize our network of physicians who provide the knowledge we need to assist our clients in long term care planning and benefits planning including VA benefits.
Weppler Law Office is a member of Senior Action Network in Thurston, Mason, and Lewis County.
Request Help or Information by filling out the form below