Care Solutions for Elders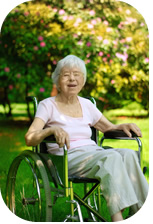 Care Solutions for Elders, a Geriatric Care and Advocacy Management Service is also a leader in Care Giving support and classes. Care Solutions offers training for family and community caregivers. In addition to our classroom skills lab training center, we offer support to families in finding the caregivers in the home. Our expertise in home care along with our RN teaching staff gives families the information through direct support, skills lab, and classroom activities. We believe that caregivers are important to effective home care. We also offer private training classes for individual cases.
Tina Cheplick, RN, BSN, CCM, has been specializing in the field of Geriatric Care for over 25 years. Her experiences in Hospital, Community base programs Primary, Secondary and Long Term Care Insurances has lead her to be a leading navigator for seniors across the entire health care spectrum.
As an independent Advocate for Elder Care, she is 100 percent dedicated to the client and their families for the best safe practices and medical outcomes. As a RN she is able to work with other critical decision makers in the health care system.
Request Help or Information by filling out the form below