Parman & Easterday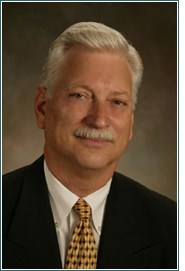 We pride ourselves on providing each of our clients a "WOW" experience, regardless of whether we are assisting with estate planning needs, guardianships or assistance for those with special needs, qualifying veterans for available benefits, or helping families retain their assets when the threat of Alzheimer's or other physical or mental conditions dictate changes in lifestyle, such as moving into assisted living facilities or nursing homes.
Our clients become a part of our family and we, in turn, embark upon a lifetime of communication to ensure our clients know when the law changes and we know when their circumstances change.
About Jerry E. Shiles
Jerry E. Shiles is a member of the Oklahoma City law firm of Parman & Easterday, with additional offices in Tulsa and Shawnee, Oklahoma; Kansas City, Missouri; and Overland Park, Kansas.
His practice is concentrated in the areas of Elder Law and Medicaid, VA, Estate Planning, and Trust Administration. For over 40 years, he has lectured extensively to professional groups in the United States, Europe and Japan, including The Army Judge Advocate Generals School, the Naval Justice School, Air Force Judge Advocates, AARP, various bar associations, church groups, the Alzheimer's Association, and many others.
He has presented over 200 seminars and has published numerous articles and treatises.
He is the author of the Military Law Review article "Protecting the Rights of Family Members Abroad", co-author of the Oklahoma Bar Association's Family Law Section Practice Manual and co-author of the book, Estate Planning Basics: A Crash Course in Safeguarding Your Legacy, published in 2008 and updated and republished in 2012 and 2016.
He is a recipient of the ABA Distinguished Service Award and a Certificate of Achievement from the Internal Revenue Service.
Shiles is admitted to practice law in Oklahoma, Nevada, and the District of Columbia; is a member of the National Academy of Elder Law Attorneys; National Care Planning Council, Oklahoma City Tax Lawyers Group; Planned Giving Council of Oklahoma; Oklahoma City Estate Planning Council; and the American Bar Association; a Fellow of the American Academy of Estate Planning Attorneys; and a certified VA advisor.
He is admitted to practice before the United States Supreme Court; Federal District Courts; 9th, 10th and Federal Circuit Courts of Appeal; U.S. Tax Court; U.S. Court of Appeals for the Armed Forces; U.S. Court of Federal Claims, U.S. Court of Customs and Patent Appeals, and the U.S. Court of International Trade.
He has been listed in Who's Who in the Leadership of the United States, Who's Who of Ame rican Lawyers, and Who's Who of Executives and Professionals, is an AVVO top rated elder law attorney (10.0 Superb), is recognized as one of the "10 Best" Elder Law Attorneys in Oklahoma, ranked in the Top 1% of America's Most Honored Professionals, and is a LexisNexis Martindale-Hubbell AV® Preeminent RatedTM Lawyer.
In 2016 he was recognized as being in the top 5% of Trust and Estate Planning Attorneys in the United States.
Shiles has been awarded a Bachelor of Science in Business and Economics (Dean's List); Master of Science in Strategic Planning, Juris Doctor in Law, and an LLM (advanced law degree). He also holds a Certificate in German from the University of Connecticut.
Request Help or Information by filling out the form below