James J Lajudes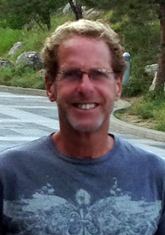 James Lajudes is an experienced Accredited VA Claims Agent based in Galveston County, Texas, having moved from his birthplace in Miami, Florida, to nearby Houston in 1979. The son of a World War Two veteran who received four bronze stars for valor, Jim has specialized in helping senior citizens since 1979, when he began working in the personal insurance and finance profession.
During the intervening years, he has loved educating his clients on securing their finances to prepare for their retirement years, working closely with Elder Law attorneys. By 2013, he had developed a seminar on the subject that he titled "How To Protect One's Assets From Spend Down In Your Retirement Years".
He has presented the seminar countless times and is particularly proud of its practical help for senior armed-forces veterans, their spouses and families, teaching them how to overcome the obstacles they will face when needing financial assistance due to age-related illness, especially the cost of nursing homes.
He says: "Education is the best medicine to combat these issues as I seek to protect my clients' financial future in case they become sick and need in-home care or nursing care in a facility. My clients have the right to know the facts and the right to protect their future using all the tools available under law in this great country of ours when these issues arise."
Jim's father, Tony, never told him of his wartime heroics until four years before his death in 2014, four days after his 90th birthday. Jim has never forgotten that his dad received Aid and Attendance – VA Benefits – to help pay for his care and needs and, in an ever more complex world, he has committed himself to helping our senior veterans and their spouses achieve the same quality of reward for their selfless service to the nation they love.
Request Help or Information by filling out the form below