Bill Binkey
NMLS #214866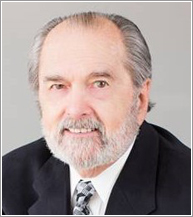 Have you asked yourself, "SHOULD I CONSIDER A REVERSE MORTGAGE IN MY RETIREMENT PLANS?"
What are the risks? Can I lose my home? How will this affect my heirs?
A reverse mortgage can be a "life-changing" tool. However, for most adults age 62 years and older, it is not a simple decision. Everyone wants to know, is it the 'right' thing for me and my family?
The more you learn, the better you will be able to determine what is best for your situation; by gathering information, education and using that research to make a decision that is in your best interests.
Get the facts. Then, if your decision is to obtain a reverse mortgage, I will walk you through the process it in an efficient, no-pressure process.

The Federal Savings Bank
8028 E Highway 69 Suite 104 Prescott Valley AZ 86314 928-899-6237
NMLS #214866
Request Help or Information by filling out the form below