Home Care Assistance - Senior Care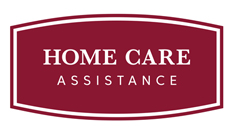 Our mission at Home Care Assistance is to change the way the world ages. We provide older adults with quality care that enables them to live happier, healthier lives at home. Our services are distinguished by the caliber of our caregivers, the responsiveness of our staff and our expertise in 24-hour care. We embrace a positive, balanced approach to aging centered on the evolving needs of older adults.
Founded by a Certified Geriatric Care Manager and PhD Clinical Psychologist, Home Care Assistance rigorously screens and trains caregivers in its exclusive Balanced Care Method. This Method centers on lifestyle factors in the areas of nutrition, exercise and mental stimulation that contribute to a longer and healthier lifespan, making Home Care Assistance the only senior care solution with an emphasis on healthy longevity.
Closely supervised by a team of experienced Client Care Managers, our bonded and insured caregivers must pass background and work authorization checks as well as our exclusive psychological screening. They provide companionship and activity, transportation, light housekeeping, meal preparation, help with bathing, dressing and hygiene, medication reminders, safety monitoring and more. We are available 24/7 for service at home, during hospital stays or even in a facility.
Call an office near you today to schedule your free in-home assessment.
Request Help or Information by filling out the form below