Lifeway Mobility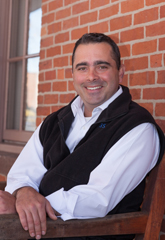 Lifeway Mobility makes motion possible. We provide solutions to help persons with limited mobility improve access in residential, commercial and municipal structures.
Lifeway Mobility is a locally owned and operated accessibility equipment supplier providing ramps, stair lifts, wheelchair lifts and bath safety solutions to improve customers' mobility and independence throughout southern New England. We also offer a variety of transfer aids to assist clinicians and caregivers with patient mobility and safety.
Our commitment is to first understand the needs and goals of consumers, patients and their caregivers – and then to identify the appropriate products and services that will meet those needs.
Lifeway Mobility's Formula for Wellbeing:
Assessment + Expertise + Timely Service = Safety + Mobility + Independence
Our promise:
Lifeway Mobility's experienced, CAPS- and CEAC-certified team will provide...
Timely installation
Responsive repair service
Funding resource assistance
Home accessibility reviews at no charge
Options:
New, used, rental, rent-to-purchase
Installed products that are safe, easy to operate, and made with quality craftsmanship.
Request Help or Information by filling out the form below