Federated Lending Corporation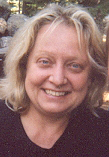 Having provided reverse mortgages for seniors for the last ten years, I can say with absolute certainty that reverse mortgages are complicated, hard-working financial tools! And very often they are under-utilized and sometimes even misunderstood.
The MANY changes in the product and the marketplace over the years have been interesting to say the least. And, while the reverse mortgage product is definitely better and stronger than ever, the shear amount of information that seniors, their families and their professional advisers have to wade through in order to make an informed decision can be overwhelming.
So don't go it alone! Call us today and get all the facts. Why not benefit from our years of professional, dedicated, LOCAL service?
At Federated Lending we currently have wholesale reverse mortgage relationships with three national lenders. We monitor rates, products and guidelines continually, which enables us to provide our senior borrowers with the best product for their particular situation and at the best pricing.
Let us help you make 'THE BIG DECISION'. We are more than happy to meet with you at your home so you don't have to travel. And we will be there for you through settlement and even beyond.
Federated Lending Corp. is proud to be a member of the National Reverse Mortgage Lenders Association.
Request Help or Information by filling out the form below