Laurie MacNaughton - Reverse Mortgage Specialist, President's Club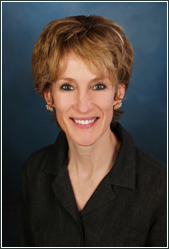 Keeping Seniors Safe, Sound, and Secure in a Home of Their Own
What is a Home Equity Conversion Mortgage (HECM)?
A Home Equity Conversion Mortgage is a government-insured reverse mortgage. HECM loans offer many different options on interest rates, how much money you can access, and how you receive your payments.
What are the basic requirements for a reverse mortgage?
To qualify for a reverse mortgage, you must be aged 62 or older and own your home. Your home must be your principal residence and meet U.S. Department of Housing and Urban Development (HUD) minimum property standards.
How is a reverse mortgage different from a home equity loan?
Both a reverse mortgage and a home equity loan use the equity you have in your home to generate cash. However, with a home equity loan, you need to make monthly payments on the principal and interest. With a reverse mortgage, you don't need to make monthly mortgage payments for as long as you stay in the home. The loan is repaid only after you permanently leave the home.
How can I use the proceeds?
You can use the proceeds any way you want. Common uses include paying monthly bills, fixing up your home, paying for prescriptions and health care, and planning ahead for the unexpected.
How much money can I get?
The amount you can borrow depends on several factors, such as:
Your age
Type of reverse mortgage you select
Current interest rates
Appraised value of your home
Will my current income affect my eligibility?
You will be asked for documentation to demonstrate your ability to pay your homeowner's insurance and your property taxes. Some seniors qualify for a property tax reduction or waiver; check with your local county tax authority for information.
How will a reverse mortgage affect my government benefits?
The funds from a reverse mortgage generally do not affect regular Social Security or Medicare benefits. However, needs-based benefits, such as Medicaid and Supplemental Security Income (SSI), may be impacted. A Middleburg Mortgage reverse mortgage specialist can provide additional general information, but you should contact a tax professional about your particular situation.
When is the loan repaid?
The loan is repaid when the last person on the title moves, sells the home, or passes away. In other words, the loan is repaid BY THE HOME ITSELF when the senior no longer needs the home.
Where does the money come from to repay the loan?
The home is either sold and the proceeds from the sale repay the loan, or the senior's family secures new financing and buys the home.
What if the home has gone down in value and the proceeds can't repay the loan?
The home repays what it can. Any shortfall is made up by the mandatory Mortgage Insurance Premium (MIP).
What if one of the co-borrowers passes away?
The surviving borrower can continue to live in the home and enjoy all the benefits of the reverse mortgage.
Call today for more information!
Laurie MacNaughton (NMLS#506562) Reverse Mortgage Specialist, President's Club Atlantic Coast Mortgage, LLC 4097 Monument Corner Drive, Ste 600 Fairfax, Va 22033 Cell 703-477-1183 | Email: Laurie@MiddleburgReverse.com | www.acmllc.com
Visit Laurie MacNaughton on YouTube: https://youtu.be/98cjSJ_muP8
Request Help or Information by filling out the form below