Retirement Solutions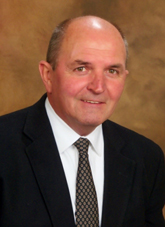 Now, an Essential Financial Planning Tool
A reverse mortgage can be a highly effective tool in Retirement Planning used for hedging against an under performing portfolio, paying off an existing mortgage, reducing financial risk of a medical crisis, funding for medical treatment and/or LTC insurance, or a substitute for Life insurance. It also gives seniors additional cash to supplement retirement income, fulfill a retirement dream, travel, purchase a retirement home, or reduce taxable portion of an Estate through gift giving.
About Me:
Since 1991, I have helped almost 1800 clients achieve financial security and sustain self-sufficiency with a reverse mortgage. Everyone's needs are unique, but the desire to maximize opportunities in retirement and have a full life are universal.
My philosophy is simple.. Understand my clients' financial objectives, and then educate them about their options to help satisfy those needs so they can be financially successful. In fact, my values and time-tested philosophy are, more than ever, a competitive advantage as the industry evolves and consolidates. It's about educating and solving short-term and long-term concerns and planning for the future.
For two decades, I have built lifelong relationships with my clients and their families, elder law attorneys, certified financial planners, personal bankers, and senior advocacy groups throughout the state of Idaho. Within the industry, I am very active and participate almost daily on a national level.
I love my work and enjoy people, community gardening, travel, reading, dabbling in various art mediums, woodworking. I'm a Boise native and enjoy the Idaho lifestyle,especially when spending time with my family. I am passionate about life and share it with others.
Request Help or Information by filling out the form below