Integrity Care Managing & Senior Living Solutions, Inc.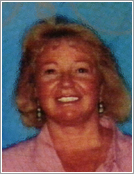 Integrity Care Managing & Senior Living Solutions, Inc. is passionately dedicated to supporting the diverse and unique needs of seniors and the families who love them. We provide a full array of invaluable supportive services to enhance quality of life for the aging and much needed peace of mind and relief for often overwhelmed and perplexed loved ones. Our competent, caring and experienced Professional Geriatric Care Managers/Aging Life Care™ Consultants are here to guide you on the journey of senior care at its best, whether routine eldercare management or difficult complex situations.
Our Founder & President, Sherrill Steitz has been serving older adults for over 25 years: starting in the trenches as caregiver for 15 years, and presently assisting seniors as a Professional Geriatric Care Manager and Hospice Chaplain (10 years).
Ms. Steitz is a Gerontologist with a degree in Interdisciplinary Gerontology from Cal State Univ Northridge who offers extensive knowledge and expertise in the field of Aging, as well as, is a very caring & compassionate practitioner.
She is a member of the National Association of Professional Geriatric Care Managers (now ALCA), National Gerontology Academic Honor and Professional Society, California Council on Gerontology & Geriatrics and many other organizations.
Ms. Steitz also knows full well the importance of Volunteerism and gives back to the Community by Certified Pet Therapy visits to facilities thru-out the area. She has helped implement 2 hospice pet therapy programs in the area.
Request Help or Information by filling out the form below