Harvey Weinstein, CFP, MBA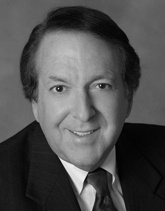 Senior's Strategies for Retirement Security acts as a one-stop counseling resource center where clients work to combine their resources, and maximize government benefits to achieve their income and other objectives.
Our strategies are coordinated with other professionals to create a multi-discipline, one-stop solution for clients located throughout Connecticut.
Since 1984, our founder, Harvey Weinstein has been providing personalized financial advice to clients throughout Connecticut. He is an independent Certified Financial Planner and specializes in helping retirees and pre-retirees.
In addition, Harvey is an accountant & tax advisor who develops tax saving strategies.
We create and implement a personalized course of action for clients to achieve specific goals- such as qualifying for veteran or government benefits; paying for healthcare expenses, creating secure lifetime income, or preserving and growing assets.
We help clients with our expertise in these areas
1. Helping Clients to Qualify for Veterans Benefits and Government Benefits to Pay for Health Care Costs
For senior veterans: We help senior veterans get VA Aid and Attendance benefits, as much as $ 25,000 each year to pay for health care costs either at their home or in an Assisted Living community. Other veteran benefits are reviewed for eligibility.
For ALL seniors: We help seniors maximize their Medicare, Social Security, and Medicaid benefits.
2. Developing a Payment Plan to Pay for Healthcare Expenses
Seniors develop a financial care plan so they can pay for an extended illness without going broke.
Clients use our strategies to preserve and protect their assets from catastrophic health care costs. We provide strategies to help them age in place at home.
Veteran and Government benefits are maximized so clients can afford quality healthcare, care for a healthy spouse, and leave a legacy for your family.
3. Income for Life Strategies
Lifetime secure income strategies are developed to help our senior clients maintain an independent lifestyle and avoid running out of money.
Request Help or Information by filling out the form below