Certified Reverse Mortgage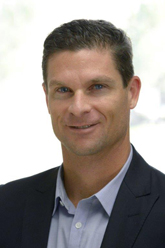 After working for years, providing for your family and keeping up your house, you deserve the comfort of a secure retirement. Tax-free income from the equity you've built in your home could provide the cushion you need to reach your retirement lifestyle goals. Whether it's medical expenses, travel, the ability to enjoy time with friends and family, or simply to manage ongoing bills, a reverse mortgage can offer some breathing room.
If you are age 62 or older, a reverse mortgage enables you to access equity in your home to enhance your cash flow for any purpose, yet retain ownership in your home.
About Me
I am proud to be a CRMP (Certified Reverse Mortgage Professional), a distinction earned after passing a rigorous exam and background check. The CRMP demonstrates competency in reverse mortgages and a dedication to uphold the highest ethical and professional standards. A lot of people may call themselves Reverse Mortgage Specialists, but only the most dedicated fiduciaries show the commitment to earn this credential.
While I've been in the mortgage business for 22 years, I've specialized in reverse mortgages for 8 years. I'm passionate about my product, but my top priority is providing information and education to make sure my clients are comfortable and that their needs are fully met. In other words, I care.
Free Consultation
Just as you would with any financial decision, it's important that you completely understand both the product and the process. That's why I offer a free consultation – as much time as you need – to fully explain all of the details and make sure you are 100% comfortable. I even encourage you to invite trusted friends, family members, or advisers to join our discussion. If you live in or near the Orange County, CA area, I will happily meet with you in your home. I'll explain all of the details about how reverse mortgages work, carefully outline individualized cost options and address any other concerns. Once we decide to move forward, the entire process takes about 30 days and I remain available for any questions.
Request Help or Information by filling out the form below