Genesis Wealth Management Group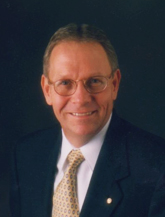 Genesis Wealth Management Group, LLC is dedicated to serving veterans and providing valuable information regarding the Veteran Affairs "Aid and Attendance Pension," a federal assistance program offering monthly support to veterans, spouses and surviving spouses of veterans.
A study commissioned by the Department of Veterans Affairs suggests only about one-quarter of eligible veterans nationwide, and about 17 percent of eligible widows, are actually receiving aid (1). Earlier statistics are more startling, suggesting nearly 2 million veterans and widows are missing out on $22 billion a year in pensions (2).
Through our partnership with accredited VA attorneys, assisted living facilities, at home care providers and other senior advocates, we provide a holistic approach to the Aid and Attendance Pension to maximize the benefits provided to veterans, spouses, surviving spouses of veterans, and their families.
At Genesis Wealth Management Group, LLC., we are dedicated to providing long-term care assistance and helping you claim financial reimbursement, up to $1,950 per month, or nearly $23,400 a year tax free depending on your eligibility.
(1) Sun-Sentinel, February 16, 2006, "Little-known VA program can help Vets with out-of-pocket medical costs"

(2) The Kansas City Star, December 29, 2005, "Many Vets Missing Out on Pensions"
Request Help or Information by filling out the form below