Beacon Hill Financial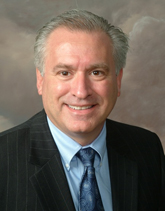 We are an Elder Care Financial Services Firm serving the Cincinnati, Dayton, Southern Ohio, as well as Northern Kentucky areas. What is an Elder Care Financial Planner? We create and implement strategies to help seniors potentially preserve their assets (Home, money, etc.) in the event there is a healthcare emergency.
We work with a network of Elder Care Professionals (Elder Law Attorneys, Case workers, Social Workers, etc.) who are dedicating their professional careers to help families in need.
We also are fee based financial planners whose primary objective is risk adverse management especially in a downside market, with a focus on obtaining market type returns in an up market, with full liquidity.
We help guide our clients through the maze of government regulations and application process which may frustrate or discourage them from applying for the benefits they may be entitled to. It is never too late to plan for asset protection. We create plans for families both in a health care crisis, where a loved one is is a facility now, or for our clients who are simply planning ahead for their family in case an emergency arises.
Areas of practice include but not limited to:
Veteran's Aid and Attendance Benefits
Asset Protection
Risk Adverse
Investment Planning
Long Term Care Planning
Request Help or Information by filling out the form below