Sacred Heart Med-Transit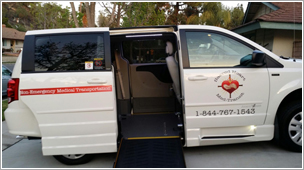 Our transportation services are offered throughout Southern California. We take pride in our transportation services by meeting your needs and expectations. At Sacred Heart Med-Transit, we care by giving you a ride!
These services are provided 24 hours a day, 7 days a week. Sacred Heart Med-Transit is a non-emergency medical transportation agency that provides quality services to those in need.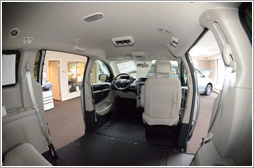 Sacred Heart Med-Transit offers the very best non-emergency medical transportation services throughout Southern California and North Orange County. We have an excellent team of drivers, patient care managers and management staff that will work together to provide you with the most complete transportation services. When our highly-qualified staff picks up the patient, they are already well-aware of any special needs that the patient may have (oxygen, wheelchair or walker).
Request Help or Information by filling out the form below