Silver Linings Transitions Senior
Move Managers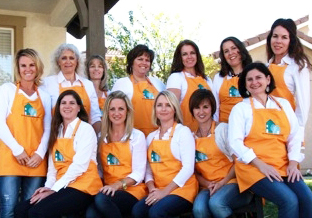 Are you a senior relocating to, from or within San Diego? Is the thought of moving so overwhelming that it keeps you from making a move that might be better for you physically or emotionally? Are you worried about the costs associated with moving?
Silver Linings Transitions provides peace of mind during difficult transitions by taking the worry and work out of the move process. We are able to handle everything from the sale of your home to selling, donating or shipping the items you no longer need. We work with you to make your new home feel just "right". You take the day off and when you come home, your pictures are hung, your bed is made and your toothbrush is laid out. We'll even organize your linen closet and pantry. We call it the "HGTV effect".
We are mindful of budgets and if you work with our Realtor partner Bryan Devore to sell your home, you'll receive discounted (or even FREE*) move services. Our mover partner provides FREE boxes for local moves!!
Do you prefer to remain in your home? Our team makes it easier to maintain and safer by organizing, decorating, de-cluttering and helping find the right home for the possessions you don't keep.
If you are moving out of or into San Diego, we partner with other move managers who are members to seamlessly execute your relocation.
About Us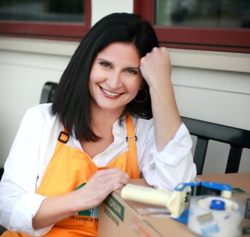 Silver Linings Transitions is a San Diego Senior Move Management Company and is affiliated with the National Association of Senior Move Managers (NASMM), the leading membership organization for Senior Move Managers in the United States, Canada and abroad. NASMM is recognized for its innovative programs and expertise related to Senior Move Management, transition and relocation issues affecting older adults.
Silver Linings Transitions was created by Jami Shapiro after her experience clearing out her grandmother's home after her sudden death as well as helping many senior clients while working as a Realtor in Florida. The Silver Linings Transitions team professionally and compassionately guides our clients through a very challenging time. Team members include organizers, decorators and adult children who have helped their own parents and grandparents through this same transition. Visit out website, SilverLiningsTransitions.com to learn more or see our client's reviews on Yelp.
Request Help or Information by filling out the form below