All-Inclusive Senior Advisors, LLC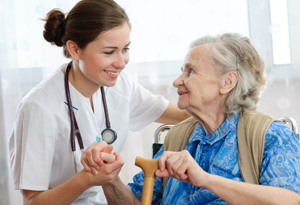 Your "One Stop Shop" For Everything Senior Care Related! It is our pleasure to assist you with the following:
Geriatric Care Management
Geriatric care management (also known as "Aging Life Care™," "elder care management", "senior health care management" and "professional care management") is the process of planning and coordinating care of the elderly and others with physical and/or mental impairments to meet their long term care needs, improve their quality of life, and maintain their independence for as long as possible. It entails working with persons of old age and their families in managing, rendering and referring various types of health and social care services. Geriatric care managers accomplish this by combining a working knowledge of health and psychology, human development, family dynamics, public and private resources and funding sources, while advocating for their clients throughout the continuum of care.
Senior Services Specialists
Senior Housing Placement - Independent, Assisted Living, Senior Care Homes, Skilled Nursing and Rehabilitation Facilities.
Elder Law
Estate Planning
Real Estate Marketing
Funeral Pre-Planning
Long Term Care Insurance
Guardian, Conservator and Fiduciary
Health and Wellness Services
Financial Management
Veterans Benefits
In-Home Care Services
Home Health and Hospice
Adult Day Services
Relocation, Downsizing and Organizing
Movers and Packers
Home Maintenance and Handicap Remodeling
Medical Alert and Home Safety Systems
Assistive Technology and Disability Aids
RCFE Consultants
Serving RCFE providers throughout Orange County.
When families start considering types of care for their aging parents, our family's experience suggests two basic things to be aware of: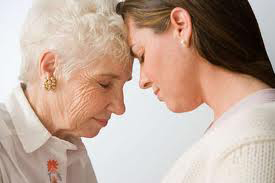 1) Children, family and friends are not qualified to care for the elderly.
2) When considering the right kind of care for elderly parents, families should seek the assistance of highly skilled and experienced professionals who can recommend safe and good-standing care solutions, including the ability to provide a support structure of professionals for meeting the geriatric person's needs beyond just shelter and food; such as, education of the how and why's of elder care that lead to the right family decision, providing an accountable communication conduit for patient( resident), nurse and doctor communications, transportation and chaperoning on doctor's appointments, physical therapy and psychological needs of the elderly, to name a few.
Just like picking any other professional to do the right job, the family's best choices are those with people who have spent many years in the field of elder care and with pro's who are experienced in multiple disciplines, such as: nursing, training, administration, wellness, management, hospice, legal matters, etc.
Years of experience also make available, to families, the professional's huge resource in networking and the right kind of contacts for making this changing time as seamless as possible for everyone involved.
Request Help or Information by filling out the form below