Index Fund Advisors, Inc.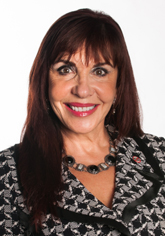 Index Fund Advisors, Inc. (IFA) is a fee-only investment advisory and wealth management firm founded in 1999, that provides risk-appropriate, globally diversified, passive investment strategies and wealth services to individuals and institutions with a fiduciary standard of care.
Denise Delaney is a Senior Vice President and Wealth Advisor (Series 65) at Index Fund Advisors, Inc. She has more than 26 years of experience in the industry as an advisor and is a Certified Financial Planner (CFP®).
Denise specializes in advising a range of clients including younger families looking for retirement planning to high net worth individuals with specific requirements and complex financial, estate and long-term care planning needs. She also has many years of experience in advising investment committees for endowments, foundations and pension plans, as well as working with companies to construct highly diversified, low-cost 401(k) retirement solutions for their employees.
Denise understands that not all clients share the same knowledge regarding the investing process. She skillfully identifies clients' needs and educates them about the benefits associated with a passive investment strategy—creating peace of mind as well as a comprehendible financial solution to assist clients in reaching their financial goals.
Request Help or Information by filling out the form below