Caring Man In A Van
Our services include ambulatory, wheelchair or stretcher utilizing late model vehicles and trained staff.
We offer you safe and clean air conditioned transportation for all local and long distance services at a reasonable rate.
About Caring Man In A Van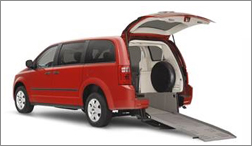 We felt there was a better way to service the Senior and Disabled community, offering personal care and attention. Doing things like, being on time for appointments, providing a clean comfortable vehicle to ride in, having a driver that really cares about your well being, and with medical appointments staying with you and assisting in any way possible.
This service has been well received as we have developed relationships with Distributorships opening in markets around Georgia and now South Carolina. We now are taking the next step. We are presently in developmental stages of Franchising our operation throughout the United States, offering markets the same consideration and service as our Georgia and South Carolina residents have experienced.
We thank our partners and our past clients for their support and look forward to making new friends throughout this great nation. We have simply prospered by following the "Golden Rule", treat others the way you wish to be treated.
Scott Chamberlain, President
Request Help or Information by filling out the form below