The LTC Partnership, LLC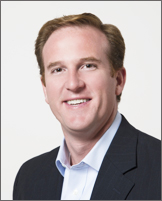 Vision
The LTC Partnership prides itself in always being the first choice and the trusted source to provide the very best in retirement income strategies and long term care protection for individuals, professionals and corporations.
Mission
Through the awareness of The LTC Partnership brand and the direct efforts of the company's Partners, we will fulfill the vision of The LTC Partnership. All of the people within The LTC Partnership are specialists in creating awareness and providing solutions about the emotional and financial burdens of longevity long term care. We exist to help make sure that people never run out of money and that they don't spend all of their hard earned assets on health-related issues, not covered by traditional insurance or Medicare. The mission of the people within The LTC Partnership is to make the brand synonymous with integrity, knowledge and unheralded personal service!
About Me
Michael B. FitzPatrick, CLTC President and Co-Founder of The LTC Partnership, LLC, focuses on helping retirees develop a plan to protect against their two greatest financial and emotional concerns: Running out of money and spending all their assets on health related issues, not covered by traditional health insurance or Medicare. He has been specializing in Retirement Income Planning and Long Term Care strategies since 2001 and Mr. FitzPatrick has been quoted in numerous publications, including the NJ Garden State Women magazine, Advisor Today, Life and Health Insurance Foundation for Education, Resource Guide for Family Caregivers, The Daily Record Newspaper, and Southwest Airlines magazine. He has also been a guest on several radio programs and has written extensively on the topic. Mr. FitzPatrick has been awarded a professional degree in the field of long-term care, Certified in Long-Term Care (CLTC) which enables him to provide comprehensive education to consumers and other professions such as financial planning, tax law, home care, government funding, and elder law. Mr. FitzPatrick is a graduate of The Delbarton School and of Fairfield University.
Request Help or Information by filling out the form below