Greg Reeves Senior Downsizing & Relocation by Transitioning America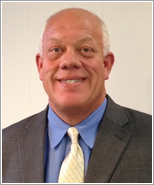 Greg Reeves and his family have been successfully completing senior downsizing & relocation services since 1968.
We have a free consultation and our next workday of organizing is free. We have a set fee to manage your complete downsizing and relocation services for only $5,000. The additional flat rate days pricing is $995. We offer other services of consulting $3,500, appraisals $3,500, organizing $500 per day, we handle all disposal $500 per day + disposal fee and all donations are free. We handle commission free consignment sales for our clients, we purchase entire partial estates, we offer storage room clean out and closure starting at $500. We have in-home organizing and disposal services includes disposal fees at $900 per day. Our most popular plan is our complete senior downsizing & relocation services that service on average as stated above which is the $5,000 complete management fee. This plan includes free consultation, free professional organizing, and the first workday is free. The second workday which is normally the moving day is only $995. The client also receives commission free consignment.
On average the service cost $5,995 for us to organize, dispose, consult, pack, unpack, reset your new residence, and sell what you wish to sell for no commission with you getting 100% of the sales.
We are available nationwide and have offices in many states. I personally live outside the Atlanta area and I am a native Georgia. My grandfather, then my father and now myself as a third-generation senior downsizing & relocation specialist would appreciate the chance to sit down and talk with you for a free consultation. I speak to groups, individuals elder care attorneys, your adult children,the banks trust apartments and anyone who may help make your decision. I will give you my very best every day to meet your goals.
Working for you,
Greg Reeves
Request Help or Information by filling out the form below