Aging Solutions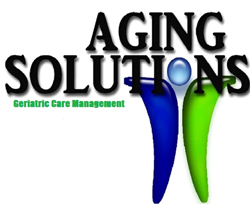 Geriatric Care Management works with the aging population & their families in managing, identifying problems then implementing solutions & referring various types of services related to the health & psycho-social care of aging loved ones. Geriatric Care Management does this by providing a working knowledge of health, psychology, human development, family dynamics, public & private resources and funding sources while advocating for clients throughout the continuum of care.
By focusing on planning & care coordination we can meet the short and long term care needs, improve quality of life and maintain independence for as long as possible of loved ones. Services may include:
Detailed & Skilled Assessments to Identify Needs, Problems & Eligibility for Assistance
Client Centered Care Plan Development Identifying Problems with Interventions & Solutions
Implement & Manage Client Centered Care Plan
Review Financial, Legal and/or Medical Issue then Offer Referrals to Specialists to Avoid Problems & to Conserve Assets
Act as a Liaison to Long Distance Families by Making Sure Things are Going Well & Alerting Families of Problems
Assist in Relocation or Moving
Crisis Intervention
Counseling & Support
Screen, Arrange for & Monitor In Home Help & Other Services
Short & Long Term Management & Monitoring Services
Family Care-giver Assessments
In Person, By Telephone, Conference Call or Skype Consultation and Family Mediation Services.
Request Help or Information by filling out the form below