Paul J. Rios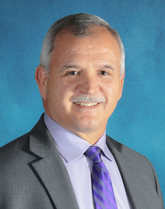 With arrangements made in advance, bereaving loved ones will experience relief of the burdens in making decisions at a difficult time.
What happens if you are away from home at death? I provide information and education on services available that will protect you if death should occur 100 miles or more from your home, relieving the burden on grieving loved ones.
Please call me to answer your questions about making prearrangement's and to obtain a FREE Personal Wishes Organizer. There is no obligation, I provide FREE consultations.
I am available to meet in person at one of the Myers Mortuary locations (Brigham City, Ogden, Roy or Layton, Utah) or in your home, a family members home or other living environment here in Northern Utah Area.
I speak English and Spanish.
Request Help or Information by filling out the form below