America's Mortgage Resource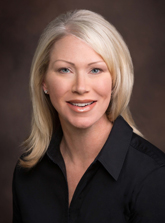 Julia Gachassin is serving Louisiana as a Reverse Mortgage Specialist at America's Mortgage Resource, a well-known mortgage lender in New Orleans, Louisiana with offices in Baton Rouge and New Orleans, and serving the Acadiana area.
Assisting older homeowners in understanding, evaluating and securing reverse mortgages so they can enjoy financial freedom and flexibility from the equity of home ownership. Providing attentive, personal service and works directly with her clients to determine the right options for purchase or refinance.
Julia specializes in the HECM FHA Reverse Mortgage product and FHA HECM Reverse for purchase. Julia is a dedicated Reverse Mortgage Leader and well respected in the lending industry. She is a member of the National Care Planning council, and federal and state licensed mortgage loan originator.
Request Help or Information by filling out the form below