From the Heart Veterans Benefits Assistance Inc.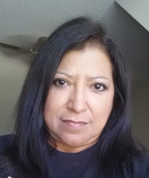 I have a new non profit company that provides benefits assistance to veterans, surviving spouses and their families. Check my new website to see how I can help.
I am an accredited agent recognized by the VA and the OGC since 2013. I am able to assist veterans in Louisiana and throughout the US if needed. I am dependable, honest and highly ethical. I promise to do my best for you, and will be by your side throughout the claims process if you decide to accept my assistance.
Request Help or Info in the Form Below