Nations Lending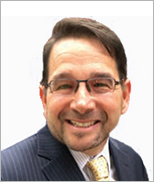 We realize how important the process of taking out a reverse mortgage is to you. With so many individuals out there claiming to be mortgage specialists, it is more important than ever to make sure that you are in the hands of a trusted professional who is looking out for your best interests! Nations Lending is proud to boast that they have Certified Reverse Mortgage Professionals on staff. Both Michael Markoff and Greg Newman earned the C.R.M.P. designation and have been specializing in reverse mortgages since 2007. It is provided and governed by the National Reverse Mortgage Lenders Association (NRMLA) which is based out of Washington DC.
What this designation represents and ensures is that you will be working with an accredited expert who has been successfully practicing in the reverse arena for many years. CRMP's are bound by the highest ethical standards and distinguishes them as the most knowledgeable, competent, and professional in the industry.
When it comes to reverse mortgages we strongly believe that education is the key to a successful end result. Our pledge is to complete this education process with you so you are able to make a well informed decision. We also encourage prospective clients to invite family members and other advisors to be a part of this life-changing discussion Our mission here at Nations Lending Corporation is to prove to you upfront that we set the highest standards in the industry for ourselves and in serving our client's needs first! We are constantly looking for ways to improve upon our outstanding customer service and adhere to the highest degree of integrity in all of our business dealings!
We are dedicated to making your experience with us as a client as comfortable and convenient as possible and will travel within 75 miles of our main location in Marlton, New Jersey to conduct business with you at your home or office if a trip into our offices isn't preferred.
Client Testimonial
"Mr. Michael Markoff was the mortgage advisor that came to our home in New Jersey on several occasions who was referred to us by our Attorney. Michael's explanation to help us understand what a reverse mortgage is about, and how to process though it was great! Michael's bedside manner was incredible! We felt like we were dealing with family! He most importantly, earned our trust in dealing with a professional, courteous, knowledgeable gentleman who represented Nations Lending in an honest and forthright fashion! We would recommend Nations and Michael's team without a moment of hesitation!" - Helen & Joan L. from Blackwood
Request Help or Information by filling out the form below