Joseph C. Newtz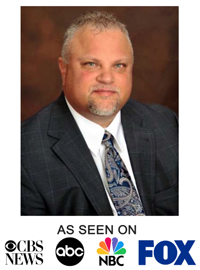 When was the last time you heard from your financial advisor? Remember. these guys are all making money off of you. The BIG question is: How much are YOU making? If you are not taking advantage of all of the smart money opportunities and favorable tax laws, you are leaving money on the table.
You should have someone that is totally focused on YOU and has no allegiance with any financial or legal firm... kind of like having your own Personal Chief Financial Officer!
This important ally will:
Save you time
Help to simplify and organize your financial affairs
Keep you up-to-date with information that helps you
Provide "Smart Money" recommendations and advice
Keep an eye on your accounts & hold your other advisors accountable
Attempt to avoid exposure to financial risks
Give you financial peace of mind
Just imagine how great it would feel to know that you had ONE person who really looked after your whole financial situation and made sure you are constantly moving in the right direction with your money.
Call Now (800) 877-9201 to get our FREE Report "Hidden Secrets Your Financial Advisors Hope You Never Discover!" Put a STOP to their shenanigans and keep more money in YOUR pockets!
Don't delay, call (800) 877-9201 immediately!
Request Help or Information by filling out the form below