Lawson Professional Fiduciary Services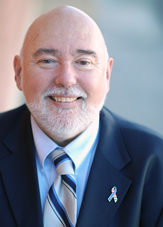 My Professional Fiduciary practice specializes in several major areas:
Serving as a fiduciary in various capacities that utilize my health and mental health expertise in assisting clients and families with Life Care, Health Care, LPS Conservatorships, Case & Care Management, and advocating and representing Veterans, the Disabled, Developmental Disabled, those challenged with Mental Health issues, Terminally Ill Individuals, those with any of several forms of Dementia, and the Elderly.
Serving as a fiduciary in various capacities that utilize my business, entrepreneurial, financial, investment, tax law, insurance, and estate planning expertise.
About Us
Lawson Professional Fiduciary Services are California Licensed Professional Fiduciaries, Registered Nurses, Certified Mental Healthcare Providers, and Nationally Certified Guardians and Nationally Certified Dementia Practitioners. We have over ninety years of combined Healthcare Experience. We specialize in assisting Veterans, the chronically ill and those with life-limiting injuries, disabilities, and terminally ill. As a former government regulator for licensing health care facilities and professionals I accredited, licensed, and investigated consumer complaints about tens of thousands of facilities. I know what to look for in a quality placement and in advocating for the patient's best interests.
Request Help or Information by filling out the form below