Assisted Living Locators Asheville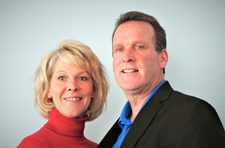 Assisted Living Locators Asheville is a FREE referral service.
Our professional Eldercare Advisors provide personal assistance in locating the right options for your elderly loved one. An Eldercare Advisor can reduce your stress by providing help finding the right Home Care, Alzheimer's/Dementia Care, Assisted Living, Nursing Homes and Retirement Communities.
We live in the community and have personally toured and assessed all the communities we recommend. This is a matchmaking process that takes into account the desired location, the health needs, social needs and financial options.
About Us
Cheryl brings over 20 years experience in senior healthcare to the community. Cheryl's knowledge of the industry includes Admissions and Marketing for leading healthcare companies as well as extensive work with home healthcare agencies. Her responsibilities included placing seniors in homes and rehab centers and more importantly working with the immediate family to ensure a proper fit.
Jim began his career working for the U.S. Army during the first Gulf War supporting their ground and air equipment. Jim brings senior management and leadership skills to the franchise from a successful 28-year career in the analytical instrumentation business. His expertise in problem solving and presenting positive solutions to challenges will help him serve each family's changing needs and assist them every step of the way.
Request Help or Information by filling out the form below