Gulf Coast Realty, LLC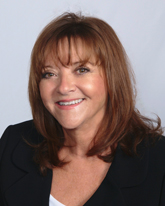 Jan Wallace, honored for excellence among Senior Real Estate Specialists nationally.
At its annual national conference in Orlando, the National Association of Realtors (NAR) honored Jan Wallace of Gulf Coast Realty on Nov. 5, 2016 with the prestigious Outstanding Service Award for excellence as a Senior Real Estate Specialist (SRES).
While serving as caregiver to her parents, Wallace developed her passion for working with and helping seniors and their families navigate the maze of financial and emotional issues that accompany the sale of the home. That intimate experience has given her first-hand understanding of elder care needs and senior transition plans, including downsizing, moving or transitioning to a more supportive environment. Wallace is well versed in VA benefits, the referral of elder law attorneys and an array of other services she can tailor to every client.
Recipients of this distinguished honor are nominated by their SRES-designee peers and selected by an independent panel for meeting a stringent set of criteria. Outstanding Service Award recipients must:
show extraordinary performance in their respective senior communities
be outstanding leaders in the real estate community serving seniors and demonstrate a driving force for change and efforts to better serve seniors
make a visible difference to either a specific group of seniors or show how real estate needs are met in their local community or nationally
demonstrate that they are the source of knowledge and experience in working with the senior market in their community
and show high principles and furtherance of the principles of good practice among Realtors and the senior consumer population.
To work with Jan and schedule a confidential appointment call (239)443-0038.
Request Help or Information by filling out the form below