Julie Melser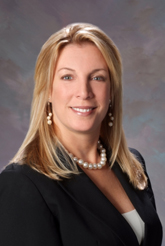 In my over 10 years of experience in the mortgage industry, I've helped many of my clients improve their quality of life through all types of mortgages. However, due to my compassion for Seniors and my belief in the value that Reverse Mortgages can provide for older Americans, I've chosen to focus solely on Reverse Mortgages.
Did you know that baby boomers are turning 62 at a rate of 10,000 times per day? This means that it is more important than ever for Seniors to make sure they are prepared financially to live out their golden years. Reverse Mortgages have gone through many changes and improvements over the years. Don't let a rumor or preconceived notion prevent you from discovering something that has literally changed the lives of many older Americans. Today's version of reverse mortgages is a very safe and effective way for older Americans to achieve greater financial security by utilizing the equity in their homes.
Protecting the interests of Senior Citizens is something I am passionate about. With many of my own family members dealing with some of the financial issues that affect older Americans, I've seen firsthand the challenges Seniors are facing and the treatment they receive. This is why family values, honesty and integrity are of the utmost importance to me and I have made it my mission to treat each client the way I would want my own parents to be treated.
I encourage family participation and in each meeting with you and your family, I will do my best to listen actively and ask the appropriate questions so that I may make the best recommendations. I look forward to helping you discover the practical and effective solutions a tailored Reverse Mortgage can offer.
As your guide and trusted advisor, I want to educate you on today's Reverse Mortgages and help you evaluate if it would be a good fit for you. I look forward to applying my experience and passion to help you and your family live healthier, happier lives!
Request Help or Information by filling out the form below