CM Sunshine Home Healthcare, Inc.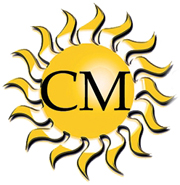 CM Sunshine Home Healthcare, Inc. is a nurse owned and operated home care agency serving the following counties: Lake, Porter, LaPorte, Newton, Fulton, Marshall, Starke, Pulaski, St. Joseph, and Jasper.
Our staff lives locally to all service areas to better serve you. We also have two locations: 2480 W Lincoln Hwy, Merrillville, IN 46410 (Ph :219-472-0233 / Fax: 219-472-0607) open from 8am - 4:30pm CST and 108 N Main Street, Culver, IN 46511 (Ph: 574-216-1695 / Fax: 574-216-1696) open from 9 - 4:30pm EDT.
CM Sunshine Home Healthcare, Inc. offers: Skilled Nursing, Physical, Occupational, and Speech Therapy, Home Health Aide services. Some of our programs include: CHF/Cardiac Disease Management, Diabetes Management, COPD Management, Wound Healing/Management, Orthopaedic Rehabilitation, Aftercare from Stroke, Ostomy/Catheter Care, IV Care/Management, Educational Classes, General Disease Process, Skilled Teaching and Assessments.
Our highly trained, experienced staff will provide visits in the comfort of your home to help you achieve maximum healing, recovery, and rehabilitation. We collaborate closely with your physician, discharge planners, and other healthcare professionals to ensure seamless, efficient, and thorough care with your best interest in mind.
Our agency has achieved accreditation with ACHC (Accreditation Commission for Health Care). Accreditation by ACHC reflects an organization's dedication and commitment to meeting standards that facilitate a higher level of performance and patient care.
Request Help or Information by filling out the form below