Property Choices Real Estate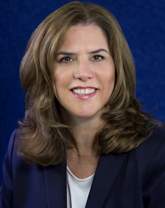 Kathleen Turner is a Seniors Real Estate Specialist® (SRES®) with Property Choices Real Estate in Trumbull, Connecticut. She has been designated by the National Association of REALTORS® and has received extensive training to address the real estate needs of those age 50+. She understands the decision to move can be difficult and can help you navigate your choices. An SRES® can draw upon a network of other specialists and can suggest housing alternatives, including ones that may allow you to remain in the home.
SRES® designees bring a unique approach to each transaction and interaction with clients. They not only offer a deep knowledge of real estate and the local and economic issues shaping market trends, but they're also educated on issues of concern to clients over 50.
Request Help or Information by filling out the form below