ROSE – Residential Options for Seniors and the Elderly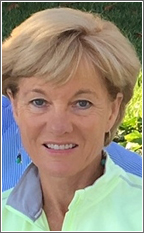 Searching for a good Independent living, Assisted living or Dementia/Alzheimer's care facility in San Diego can be a daunting task. Residential Options for Seniors and the Elderly (ROSE) provides FREE step-by-step assistance, housing referrals, information and guidance to seniors, families and professionals along with funding options to San Diego seniors seeking information about senior living facilities.
Because we are a community-based service, Residential Options for Seniors and the Elderly (ROSE) has extensive knowledge of local senior care options in the San Diego area, allowing us to save families time and stress. Our consultants are familiar with each facilities (or as we like to call them, "communities") ability to accommodate various needs, the services offered, and the range of costs for each. Using this knowledge, ROSE can identify those facilities that will best meet your needs. In addition, we personally visit every retirement home that we represent. We conduct a complete background check and history of each facility we represent to include licensing, staffing, personal care, activities, cleanliness, nutritious meals, safety and security.
There are an array of options available for seniors in transition. We will discuss all of these options with you and personally guide you as you make the selection that you are most comfortable with in your search for a San Diego senior facility. Our guidance includes escorting you on tours of communities that will best fit you or your loved one's needs and finances.
Description of Virginia Renker and experience
Virginia Renker is the owner of Residential Options for Seniors and the Elderly (ROSE) and is a CSA, Certified Senior Advisor, which means she understands the key health, social and financial factors that are important to seniors as well as how these factors work together. She has her Master's in Public Health and a 25 year background in both health and academic settings. Virginia spent the early part of her career in the hospitality industry and recognizes quality service.
Virginia has always had a great passion for giving back to the community and for working with seniors and this prompted her decision to start Residential Options for Seniors and the Elderly (ROSE). This endeavor seemed only natural—allowing her to combine those passions in a way that provides value to the community. From her experience with her own aging parents during their transition and her volunteer work with both Meals on Wheels and Rides for Neighbors in San Diego, she recognizes the challenges that seniors encounter in the aging process.
She knows that when a family member transitions to a new home, people need to be able to rely on someone who can assist them in evaluating their options and making the best choices. After all, many people don't realize how difficult this process can be until they begin a search and just don't know what to look for. Virginia's goal is to eliminate as much stress and anxiety as possible during this life change, while providing friendship, guidance, information and support along the way.
Virginia has developed countless relationships with the people in our community who also serve our senior population and these connections are beneficial to the seniors she now helps in navigating through what can be a maze of senior living options. It is the interaction with seniors and their families that she has found most fulfilling. She accomplishes this by determining what makes each of our seniors unique and then providing guidance so they may find a "perfect-fit" home that best suits their individual situation.
Virginia Renker uses her expertise to provide a wealth of information regarding San Diego senior housing as it relates to independent and assisted living facilities, support and personal care services, respite and hospice care, and dementia care to include Alzheimer's, vascular dementia and mild cognitive impairment.
Request Help or Information by filling out the form below