Your Financial Organizer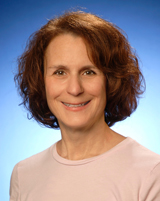 Overwhelmed by mounting debt? Frustrated by late fees? Can't get motivated to pay your bills? You can regain control of your daily finances with my help. I am a personal household financial manager and motivator working with successful people who feel inundated by bills, mail, paperwork, debt, filing and associated household tasks. Providing personalized attention and a lot of hand holding, I am "the spouse without benefits."
More Me
My background in personal household financial management includes project management with a heavy emphasis on finances, owner of a country French antiques store managing the financial bookkeeping and doing my own taxes including income, employment and sales taxes, and developing a strategy for managing my own household finances that is applicable to other families. In business for more than 10 years, I am a member of the American Association of Daily Money Managers that means following fiduciary and ethical standards.
Request Help or Information by filling out the form below