High Quality Home Therapy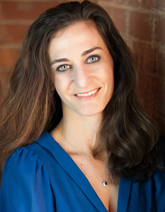 Not all health care is equal. High Quality Home Therapy offers a unique approach to therapy services that's person-centered and holistic. We offer physical, occupational, speech and massage therapy as well as personal training services in your home or ours. Compassion and quality are at the essence of High Quality Home Therapy. We therapists love what we do so we bring energy and passion into your therapy sessions. That means no boring exercises that you get with inside-the-box therapy companies. For the 45 minutes we are with you, you are the boss and we exist simply to help you achieve your goals. We are in network with Medicare and promise to help you maximize your insurance benefits.
About Me
I started High Quality Home Therapy 7 years ago, when I realized the need for above average therapy services. It's hard to get great therapy with our current health care system - but shouldn't be. High Quality Home Therapy has evolved to offer more than just physical therapy. We offer outside the box services (PT, OT, ST, massage, personal training and social work) in offices and facilities, in addition to homes throughout Connecticut and Westchester, New York. But we still keep our commitment to our patients and professions and see patients one on one for 45 minute therapy sessions, unless someone wants something different.
Request Help or Information by filling out the form below