Care Links Companions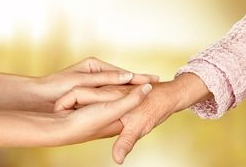 With our dedicated and passionate team of trained professionals, Care Link's Companions is an influential and forward-thinking home care company. Our main goal is to provide our clients with an unsurpassed level of personalized care in their time of need while safeguarding their independence and dignity.
We understand that the need for care varies from client to client - every situation being different. That's why each of our care plans are customized to fit the needs of our clients, and can be changed as the client's needs change. Whether you need long-term 24-hour care, simple transportation, concierge services or coming home from surgery for any procedure, or a rehab hospital, we can help with care. We also provide service in long term care facilities, independent livings or senior housing. We can help anytime, anywhere, any age. So if you need a little help Care Link's Companions is here to provide the service promptly and efficiently, and can start within 4 hours.
There is no minimum number of hours required, and your payment is based on the amount of care you need, the hours you choose to be serviced, and how you choose to pay for it.
Request Help or Information by filling out the form below