Pacific Residential Lending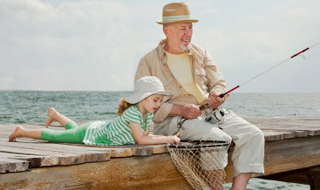 Pacific Residential Lending is your premier reverse mortgage information source. We are committed to quality customer service and putting the needs of the people we serve first. We will always adhere to the highest degree of integrity in all business dealings.
When it comes to Reverse Mortgages, education is the key. Our pledge to you, is to complete the education process, so you are able to make an informed decision. We always encourage prospective clients to invite family members to be a part of the discussion during the education process.
Get Your Complimentary Assessment!
Fast answers to your questions
Consultation with no obligation
Accurate information based on experience
About Robert
I've been involved in the Mortgage industry for eight years, having worked with companies such as Bank of England, World savings, AAG and Security 1 Lending. For many homeowners 62 and older, a Home Equity Conversion Mortgage (HECM) – or Reverse Mortgage – could be the most flexible and effective way to turn the equity you have in your home into funds you can use.
Today, as a HECM Specialist, my focus is helping homeowners 62 and older understand the Home Equity Conversion Mortgage loan process from beginning to end. That's the starting point in helping you determine how a HECM loan could benefit your retirement planning.
Request Help or Information by filling out the form below