Edison Mortgage Inc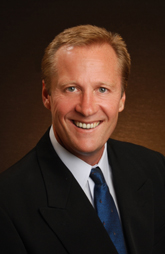 "Experience and Integrity…It Matters!"
As homeowners, you may have heard of reverse mortgages from any number of sources.
Reverse mortgage loans, including the government-insured version called Home Equity Conversion Mortgages (HECMs), are home loans that enable older homeowners to access a portion of their home equity without having to pay a monthly mortgage payment. A reverse mortgage can be a safe plan, giving older Americans greater financial security. Many use it to supplement fixed income, meet unexpected medical expenses, make home improvements, and more. However, the important question is, what are the features of this loan and are they right for you?
How can a reverse mortgage help you with retirement planning?
A few ways how a reverse mortgage loan can help:
Eliminate monthly mortgage payments
You remain the homeowner and stay in your home
How you spend the proceeds of the loan is up to you
How do I qualify for a reverse mortgage loan?
There are just a few eligibility requirements to qualify for a reverse mortgage.
Borrower must be aged 62 or older
The borrower must own the home
The home must be and remain the borrower's primary residence.
I am here to help and to educate you on what to expect. I am very straight forward and I have your best interests at heart—and as a homeowner with a mortgage myself, I know a lot of what you, the borrower is going through during this process. Allow me to help you with the questions and the answers! Give me a call for more info and check out my website to apply 24/7 -M.
EdisonMortgage.net | 239.549.1997 | Financing@MarkAryMortgages.com
About Mark
Born and raised in Redwood City, California, Mark has lived and worked all over the country and his personal pledge is: Doing the right thing, helping people, and creating balance for others and himself.
As a Florida resident now for over 24 years, he is invested in its communities and neighborhoods. Mark knows the importance – and it is very important to him – to help individuals with one of the largest financial decisions in their life - a home purchase, a home refinance, or a reverse mortgage.
Mark Ary is a Senior Loan Consultant/Originator and Certified Reverse Mortgage Specialist; he considers himself a multi-generational lender, who works with everyone from first-time home buyers - to help them get in a home - through to the older homeowners - to help them stay in their home - and everyone in-between.
Mark has secured many different educational degrees (including a master's degree in Finance) certifications, memberships, and professional affiliations to be a leading expert in his field.
Request Help or Information by filling out the form below