Edison Mortgage Inc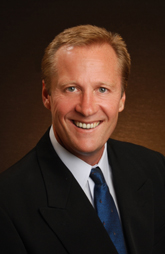 Why use a retail lender, when you can use a wholesale broker?
Our business model and desire are to "provide the best products and service possible. What sets us apart from our competition is that our rates and fees are among the best in the nation." We would appreciate the opportunity to provide you with the best price and service available when searching for you lender.
About Mark
Mark Ary was born and raised in Redwood City California, which is halfway between San Francisco and San Jose.
Mark has lived and worked all over the country and his personal pledge (motto, etc.) is:
Doing the right thing
Helping people, and
Balance (at least as much as possible).
A Florida resident now for over 24 years, he is invested in it's communities and neighborhoods.
Mark knows the importance – and it is very important to him – to help individuals with one of the largest financial decisions in their life - a home purchase, a home refinance, or a reverse mortgage.
Mark Ary is a Senior Loan Consultant/Originator and Reverse Mortgage Specialist who has the knowledge to work with everyone from first-time home buyers, the elderly, and everyone in-between.
Mark has secured many different educational degrees, certifications, memberships, and professional affiliations in-an-effort to be the leading expert in his field.
Mark is a trained Speaker and Educator, has a Master's Degree in Finance, is a licensed Loan Originator (NMLS#499320), a licensed Realtor (NAR#258006473, FAR#3078731), a Reverse Mortgage Specialist, a member with NRMLA, National Aging in Place Council, CAMIO, and the Woman's Council of Realtors, to name only a few.
Request Help or Information by filling out the form below