Houston Care Manager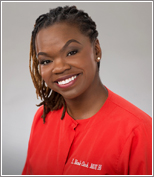 Are you experiencing a situation that has you feeling overwhelmed and uncertain? Do you have questions or need guidance?
We can provide the answers you need and the relief you're looking for. By working with an Aging Life Care Professional® from Houston Care Manager you will avoid costly expenditures, wasted time, and undue stress.
With more than a decade of experience and extensive relationships in the community, we will provide resolution, advocacy, and care coordination where you need it most.
About Lori
Lori Clark is an Aging Life Care Professional®. She earned her first nursing degree in 2008 and continued to receive a master's in nursing from Capella University in 2016.
Lori Clark has more than 10 years of professional experience as a registered nurse. It was through this experience that she recognized her passion for serving seniors in the community. In 2017, she began a private practice in geriatric care management and is recognized as a professional member of the Aging Life Care Association®.
Request Help or Information by filling out the form below